Black Earth Group: Launch!
2015-03-07; published 2015-02-28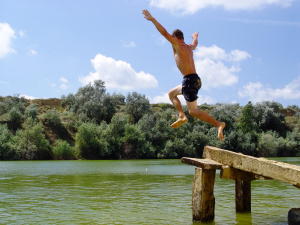 I have very exciting news: After 18 years with Tyndale House Publishers, I am jumping off to do Black Earth Group full time!
The mission of Black Earth Group is to make publishing easier for publishers, authors, and others by helping simplify and accelerate the publishing process. We can help with all kinds of publishing projects, but our "sweet spot" is helping non-fiction, Bible, and reference publishers — because those are the areas where we have the most experience, and where other solutions have weaknesses and limitations.
This step is the culmination and natural next stage in my career. Although my job title has officially been some form of "Bible Editor" since 1997, from the beginning of that role I have also been working on digital publishing technologies and software to make the publishing workflow more efficient. During the past couple of years, I have begun to help other publishers improve their publishing processes and do a better job of integrating print and digital into a coherent, comprehensive publishing program.
Tyndale House has been wonderful to me, a good place to work with great colleagues (in fact, they threw a couple of very nice going away parties and said all kinds of nice things about me). I am going to miss the great day-by-day collaboration there, but I'm looking forward to greater collaboration with a wider group of my colleagues in publishing. Feel free to begin a conversation with me.
About the Photo
Early last summer (about eight months ago), I was talking with my brother-in-law, who took a similar step in his career about eight years ago. He said, "You've been standing at the end of that dock looking off for a long time. Maybe you just need to jump off."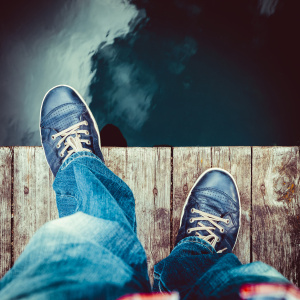 That statement stuck with me, and I've been thinking about it ever since. I had just begun working on a major revision to the NLT Study Bible, and I was committed to finishing it. About two months ago, I was thinking about going ahead and jumping at the end of February, which is when I was scheduled to turn in my last major piece of editing on that project. To be honest, I was scared of taking such a big step. Then I ran into the following passages of Scripture.
Commit to the Lord whatever you do, and he will establish your plans. —Prov. 16:3
Trust in the Lord and do good; dwell in the land and enjoy safe pasture. Take delight in the Lord, and he will give you the desires of your heart.
Commit your way to the Lord; trust in him and he will do this: He will make your righteous reward shine like the dawn, your vindication like the noonday sun.
Be still before the Lord and wait patiently for him. —Ps. 37:4-7a
I am not claiming any divine sanction for my decision, but I do believe God is taking care of me and my family, that he has good plans, and that I can trust him. So, off we go!